06 Nov

The New Standard. Oris Caliber 400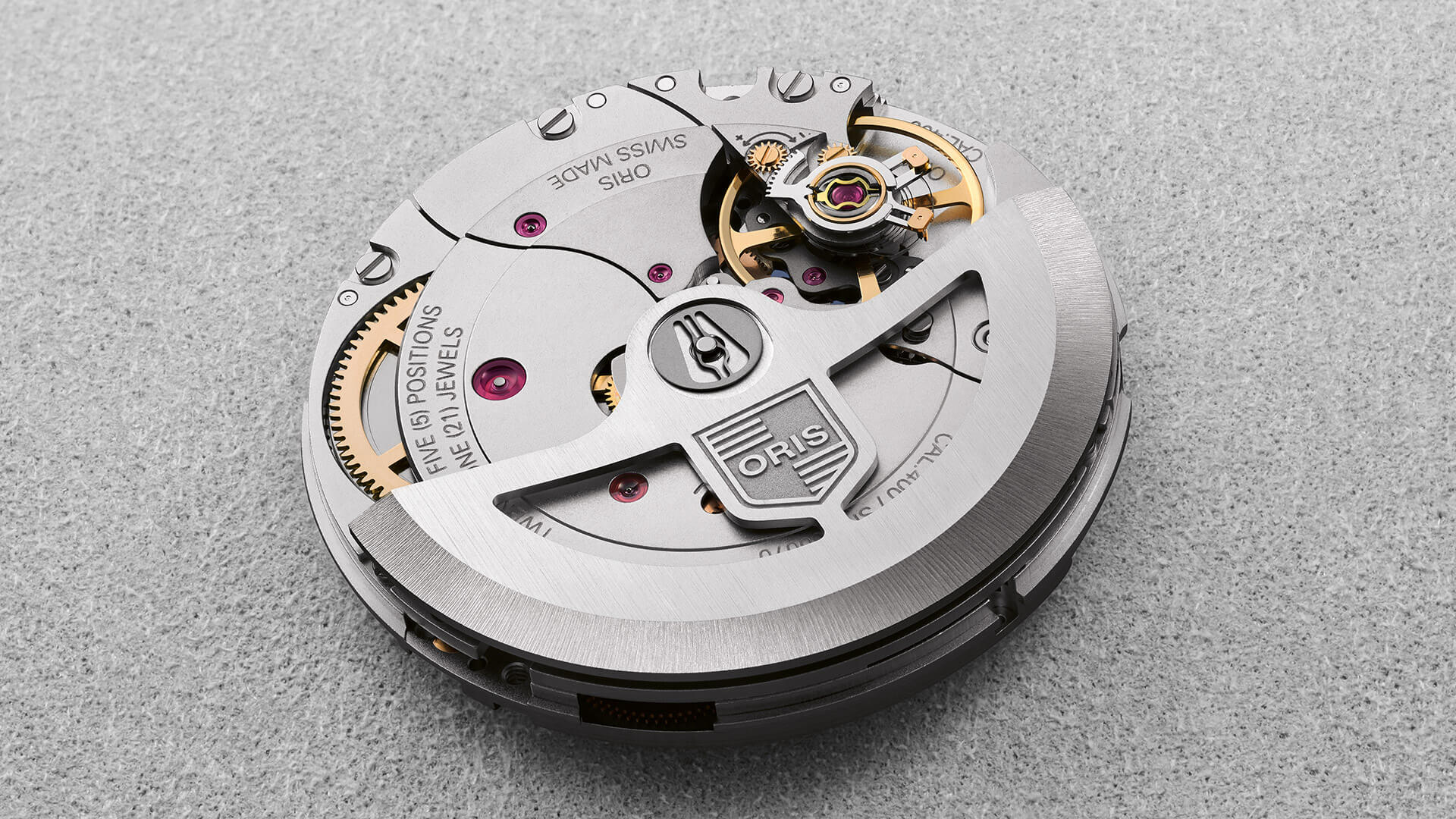 Meet the new standard. The ORIS CALIBER 400
5 years in the making, Oris launches an entirely new movement. Independently conceived by Oris and now sets the record for a new standard of automatic mechanical movements. As passionate watchmakers and true believers in the brand, we always knew Oris had it in them to produce such a caliber at an attractive price point. The new Caliber 400 features a 5 DAY POWER RESERVE, highly RESISTANT to MAGNETISM and a 10 YEAR WARRANTY.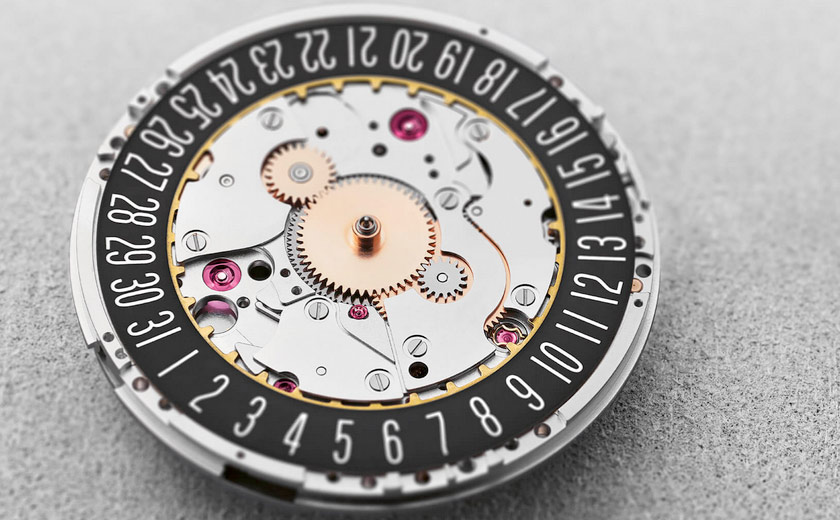 Five Day Power Reserve
The Caliber 400 has a five-day power reserve, so it will still be running if you've not worn your watch between, say, Thursday and Tuesday. It delivers this longer period of use via twin barrels, both of which house an extended mainspring, each long enough to store two-and-a-half days of power.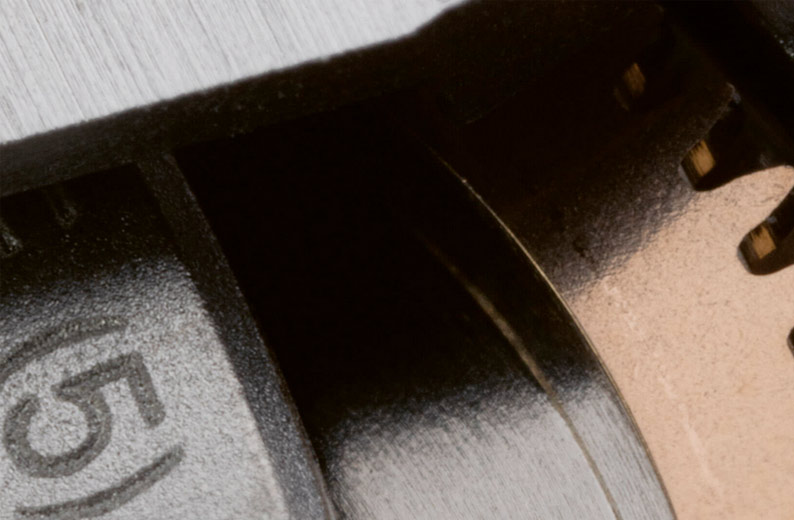 Higher Tolerance to Magnetism
Most Swiss watch movements can be magnetized if exposed to the strong magnetic forces we encounter in daily life. When this happens, they become less accurate, and can stop altogether. To make it highly anti-magnetic, Oris engineered the Caliber 400 using more than 30 non-ferrous and anti-magnetic components, including a silicon escape wheel and a silicon anchor. In testing by the renowned Laboratoire Dubois, Caliber 400 deviated by less than 10 seconds a day after exposure to 2,250 gauss. For context, the latest version of the ISO 764 standard for anti-magnetic watches requires that to qualify as anti-magnetic, a watch must be accurate to within 30 seconds a day after exposure to 200 gauss. Caliber 400 recorded one third of the deviation allowed after exposure to more than 11 times the force permitted, making it a highly anti-magnetic movement.

A More Stable Rotor System
One of Oris's fundamental ambitions with Caliber 400 was to eliminate problems before they occur. Oris's engineers identified that one of the most frequent issues with automatic mechanical movements concerns the ball-bearing system that allows the free-spinning oscillating weight (or rotor) to rotate. This is a critical element of an automatic watch – as the rotor spins, it generates power that's stored in the mainspring, which is housed in the barrel. Oris removed the ball bearing altogether and replaced it with a low-friction slide bearing system, in which a metal stud runs through a lubricated sleeve. This is much less complex, highly efficient, and involves far less wear and tear, making it less prone to breakdowns.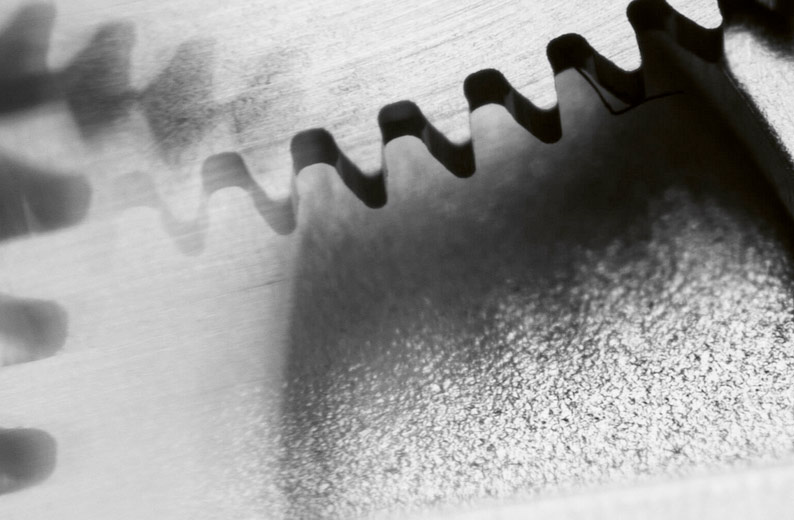 10-year warranty and recommended service intervals
Oris is so confident in the performance of the advanced technologies integrated into Caliber 400 that we are offering a 10-year warranty on all Oris watches powered by the new movement when you register them at MyOris. In addition, Oris is also proposing 10-year recommended service intervals on Caliber 400 watches. This means that barring accidental damage or water-resistance checks, you shouldn't need to bring in a Caliber 400 watch for a service until 2030 at the earliest. This is the new standard.
CALIBER 400 SPECIFICATIONS
Automatic winding date developed by ORIS
Ø 30.00 mm, 13 1/4'''
Center hands for hours, minutes and seconds, date window, instantaneous date, date corrector, fine timing device and stop-second
Automatic winding | 28'800 A/h, 4 Hz Vibrations | 21 jewels

120 hours power reserve
Discover the Aquis Date Caliber 400